Financial difficulties can be exhausting, stressful, and overwhelming. But you do have a way out. Talk to a bankruptcy attorney in Virginia Beach to learn your options for leaving debt behind and finding a new financial future.
The Merna Law Group is a well-respected law firm in Virginia that focuses on bankruptcy and divorce cases. Schedule a free consultation about your case with a bankruptcy attorney.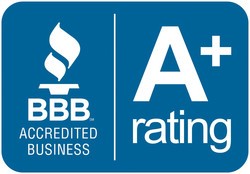 Understanding Bankruptcy and Seeking Financial Freedom
Individuals considering bankruptcy typically have to choose between Chapter 7 and Chapter 13 bankruptcy. Which type better fits your situations depends on many factors, such as the types of debt you have, your income, and your assets. A bankruptcy lawyer at The Merna Law Group will evaluate your circumstances and recommend the best option.
Your monetary problems might also go beyond bankruptcy. For example, if you are facing foreclosure or experiencing garnishment, you're likely unaware of your legal options. Make our legal team your allies so you don't have to navigate the situation alone.
Contact The Merna Law Group
Our firm's attorneys understand that money is already tight when you call a bankruptcy lawyer in Virginia Beach. With that in mind, we offer free initial consultations and payment plans for our services. Call today. 800-662-8813.
---