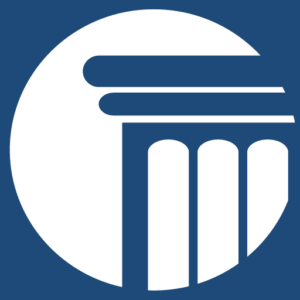 by John G. Merna
BANKRUPTCY MISCONCEPTIONS:
ARE YOUR BELIEFS ABOUT BANKRUPTCY ROOTED IN REALITY?
If you are like most people, you have some beliefs about bankruptcy. The word "bankruptcy" in print or spoken elicits a response. Generally, a negative one. The word can conjure bad thoughts, insecurity, revulsion, etc. But why?  Most people don't know anything about bankruptcy.  In reality, for most, bankruptcy equals failure.
Bankruptcy isn't illegal or immoral.  It is our right under federal law as Americans.  Millions of Americans including celebrities, millionaires, and businessmen take advantage of it every year.
IS OUR IDEA OF BANKRUPTCY ROOTED IN THE CHILDRENS' GAME "MONOPOLY"?
Our first contact with the concept of bankruptcy comes from the board game Monopoly. Yup. A simple family board game that has been around since the 1920's. But did you know the the game's designer, an American woman named Elizabeth (Lizzie) J. Magie Phillips, originally created the game in 1903 to demonstrate the negative effects of concentrating land in private monopolies? It wasn't (at least originally) a game designed to make having a Monopoly a desirable status. It was designed to show that someone was going to lose and most likely… lose it all.
So what? Winning is better than losing. We all want to win at Monopoly. We don't want to be the one having to mortgage properties to stay in the game. We don't want to be the one paying the other player every time we land on another space. Heaven forbid we land on Boardwalk or Park Place loaded with hotels! We don't want to go bankrupt! Oh No! That is bad.. it means we lose. Right? Bankruptcy = Failure. Failure is bad?
I would first argue that bankruptcy does not equal failure.  But even if you still think that, failure being bad is old thinking.  The thinking of the 21st century is that failure is an opportunity to learn and be better.  I believe this.  Our failures, if we approach them with the right mental attitude, can take us to heights we never believed we could reach.  Failure is good if you are strong enough to recognize it.
A board game is a few hours of fun. When the game is over, it all goes back in the box and we go to a movie or, as kids, we would lay around the house waiting for dinner. But in real life, bankruptcy isn't about winning or losing, Bankruptcy is about getting a fresh start and recovering from the difficulties of past circumstances. It is about understanding the situations and conditions that brought about the need for bankruptcy and becoming better for it.
Forget what you learned about bankruptcy from a game when you were a kid. Bankruptcy isn't as simple as "success or failure", "good or bad" or "win or lose". The Merna Law Group helps people recover from having to play the game and we understand how to get you the fresh start you deserve.
CLICK HERE TO TALK TO A QUALIFIED BANKRUPTCY ATTORNEY ABOUT GETTING A FRESH START.