CHESTERFIELD BANKRUPTCY LAWYER

Top Chesterfield Bankruptcy Lawyer Voted Best Local Law Firm in Richmond
 Voted "Best Local Law Firm"* by readers of Richmond's Style Weekly Magazine, the attorneys at The Merna Law Group  focus on two specialized area of bankruptcy law, debt elimination, restructuring and foreclosure defense.  For almost two decades the attorneys of Merna Law has provided affordable bankruptcy services to families, individuals, and military service members in the Chesterfield, Virginia and greater Richmond metropolitan area to help them rebuild their financial futures. For many the first step required bankruptcy to restructure or eliminate their debt.  However, there is more to recovering financially than just filing bankruptcy. For Merna Law bankruptcy lawyers the goal of bankruptcy is not an endless payment plan or the stigma of bad credit.  The goal of bankruptcy for our clients is …. RECOVERY.  Check out our recovery program for our clients – Our Credit Recovery Program.
Don't be fooled.  All financial and legal advice is not equal.  Some attorneys will put you in a payment plan when you qualify to eliminate your debt and rebuild your credit immediately. Mr. Merna is happy to speak with each and every client of the firm is they have any questions about their bankruptcOur award-winning firm has been honored consistently each year with accolades such as "Best Law Firm", "Best Bankruptcy Lawyer", "Top Firm", etc.
Chesterfield Bankruptcy Lawyer Can Help Those Behind On Their Mortgage, Facing Foreclosure, BEING GARNISHED, FACING A REPOSSESSION OR EVICTION, OR JUST OVERWHELMED BY DEBT.
Do any of these apply to you?
90 days or more behind on mortgage payments?
Mortgage lender not accepting payments?
Been denied for a mortgage modification?
Received a foreclosure sale date?
Being sued?
Just received a garnishment notice from payroll?
Bank accounts frozen due to garnishment?
Car lender threatening repossession?
Landlord wants to evict you?
Overwhelmed by debt?
Bankruptcy is a wonderful tool to save your home and become current on your payments while eliminating other debt that is draining your financial resources.  If you are behind on your debt or struggling with your mortgage payment today CALL MERNA LAW to speak directly to an attorney about your situation. 800-662-8813.
Archive: Chesterfield Bankruptcy Lawyer, Chesterfield Bankruptcy Lawyer near me.
*Award applicable for 2015 calendar year.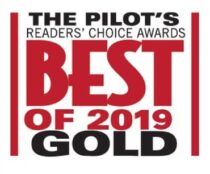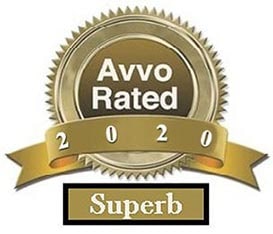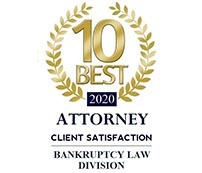 Everyone at the office was very helpful and friendly. The attorney answered all of our questions and helped us through the entire process. He was also very helpful answering concerns that we had after the process was completed/over. Highly recommended!

I met with John Merna and found him to be truthful, experienced and very personable. I would recommend him to anyone seeking legal representation. The experience was quick, straightforward and understandable. The administrative staff was also very supportive and helpful.

A friendly staff and outstanding attorney who helped me through a difficult time in my life. Thanks to everyone at the Merna Law Group who helped me move on to and new chapter in my life debt free!

From the beginning of our journey, both my wife and I felt that we had chosen the right person to lead us thru this difficult time in our life. We felt that we could place our trust in this firm and be confident that we would receive the best legal advice out there. All of the staff was very attentive to our problem and worked diligently to help us resolve our credit problems in the best manner. We were extremely pleased with the guidance and advice given to us by John and his staff.