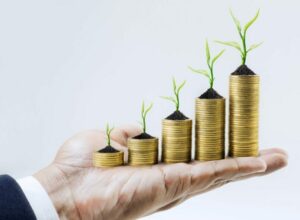 By John G. Merna, Esq.
After years of practicing bankruptcy law, being president of this bankruptcy bar association, and going to a bankruptcy seminar here and there, it always surprises me when I ask a colleague this question.  "Why do clients come to you?" Inevitably, the answer is for "financial advice" or "to file bankruptcy". I disagree.
People in a financial mess and considering filing bankruptcy really come to a bankruptcy attorney to "recover" from their situation.  A bad bankruptcy lawyer will say "just file bankruptcy".  A good bankruptcy attorney will say "let's look at your financial situation to maximize the financial advantages of filing a bankruptcy.  A great bankruptcy attorney says "You're doing two things with us.  We are going to file a bankruptcy with consideration of maximizing any financial advantage that may exist and we are going to put you on the road to recovery with some credit recovery guidance."
CREDIT RECOVERY IS THE GOAL OF BANKRUPTCY, NOT ELIMINATING DEBT.
It is always difficult to explain to clients call and says "I found an attorney that is cheap. Why should I look any further?" The best answer I have been able to come up with is this, "if your bankruptcy lawyer does not realize that credit recovery is your true goal and does not provide information and guidance on credit recovery, then no matter what you are paying… you are over paying."
Schedule A Free Same-Day Consultation
Many people in their ignorance overpay for a cheap bankruptcy. Sounds like a paradox. Because of their ignorance and narrow focus (on price) they end up struggling for years to recover their credit and end up paying $1000's in high interest rates due to their continued poor access to credit.  Often their bankruptcy is rushed, creditors continue to hound them, but most tragic is their have no idea about how to move on. So saving a couple of $100 dollars results in costing them 10's of $10,000's in the coming years.
So whose fault is it? Well, it is the client's fault for having a narrow focus.  However, it is the bankruptcy lawyers fault also for looking at their profession and their service to the client so narrowly.
Here are some general rules to live by when choosing a great bankruptcy lawyer.
Cost is not = to quality.
Cheap is not better.
Eliminating debt is not your goal.
Recovery is priceless. Check out Merna Law's  Accelerated Credit Recovery Program.
Bankruptcy advice without recovery guidance is like racking up bills you can't pay. Remember that is what brought to a bankruptcy attorney to begin with.
Invest in the right bankruptcy attorney.
These things will bring rich rewards in your future. Make financial and credit recovery your mission when looking  for a bankruptcy attorney.  Find one that will partner with you to get you on the road to recovery.  An attorney providing recovery help is worth tens of thousands of dollars which is what you will save on interest if you recover quickly.
Oh, and if you meet with a bankruptcy attorney that charges you nothing to file a bankruptcy and offers no guidance, program or education on credit recovery tell him "sorry, no matter how low your price you are overcharging me if you don't help me with a program on credit recovery."
Take control of your bright financial tomorrow now by making good financial decisions today.
CONSIDERING BANKRUPTCY? NEED MORE INFORMATION ON HOW IT WILL HELP YOU RECOVER. CALL TODAY 800-662-8813 OR SCHEDULE A FREE CONSULTATION ONLINE – CLICK HERE.