Past Due Bills? Hate Answering The Phone?  Don't Open Your Mail? We Can Help!
Do any of these apply?
Are you buried in unpaid medical bills?
Are you behind in making your car payment and facing it being repossessed?


Are you behind on your mortgage payment, facing foreclosure or been denied a modification?
Are creditors calling and harassing you to collect on unpaid debt?
Are you behind on your taxes and about to be levied?
Are you being sued, garnished, or worse?
Top Portsmouth Bankruptcy Lawyer Who Cares
The Merna Law Group,P.C.  and their experienced Portsmouth bankruptcy attorneys have been helping families and military service members facing financial difficulties for over a decade.  From their corporate office in Virginia Beach, the expert attorneys and friendly staff of The Merna Law Group have given their clients a fresh start to financial recovery and a brighter stress free life.
Please explore our website for more information and options to eliminate your debt and rebuild your credit in the future.
If you are facing any of the scenarios above, it's important to understand that you have rights. Options are available to get your life back on track. Our areas of practice include:
Chapter 7 Bankruptcy – Eliminate Debt
Chapter 13 Bankruptcy – Create a repayment plan
Debt Defense – Stop lawsuits, garnishments, repossessions


Fair Debt Collection Practices – Stop creditor harassment and violations
Foreclosure Defense – Loan modifications and stopping foreclosure
Together we can work towards the best solution to your stressful financial issues. Knowledge is the most powerful weapon in life.  This applies to solving your debt dilemma.  Get educated today with The Merna Law Group.
Come talk to us for free and let us arm you with knowledge you need to make the right decision to achieve a bright financial future. We offer free bankruptcy consultations, affordable rates, and payment plans at our three convenient office locations in Virginia Beach, Newport News, and Richmond.
TO SCHEDULE A FREE BANRUPTCY CONSULTATION TODAY WITH A PORTSMOUTH BANKRUPTCY LAWYER CALL 1-757-340-4070 OR CLICK ON THIS LINK.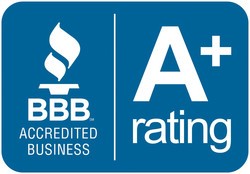 Archive as Portsmouth Bankruptcy Lawyer
Content approved
by John G. Merna
Portsmouth residents advisory: Bankruptcy cases are not filed at the Portsmouth Municipal Court located at 728 2nd St #4, Portsmouth, OH 45662 (Phone:(740) 354-3283).  All bankruptcy cases are filed at The U.S. Bankruptcy Court. 600 Granby Street, Norfolk, VA 23510.
Best Bankruptcy Lawyers Portsmouth Virginia – Merna Law
Best bankruptcy lawyers portsmouth
KML Point
Best Bankruptcy Lawyers Portsmouth Virginia – Merna Law
Portsmouth Bankruptcy lawyer near me.
-76.2974, 36.8337